Bearing installation press - View Video
The operator loads a bearing in to the press head, then the head with the bearing retracts below the fixture to allow the part to be loaded into the fixture.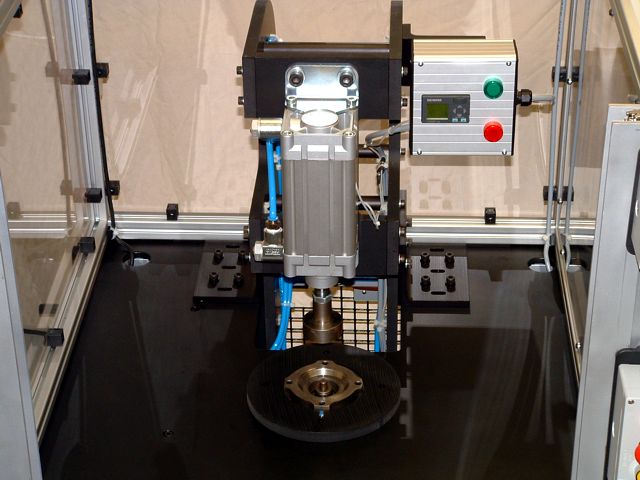 The press head below the fixture is equipped with a load sensor and provides an accurate insertion force measurement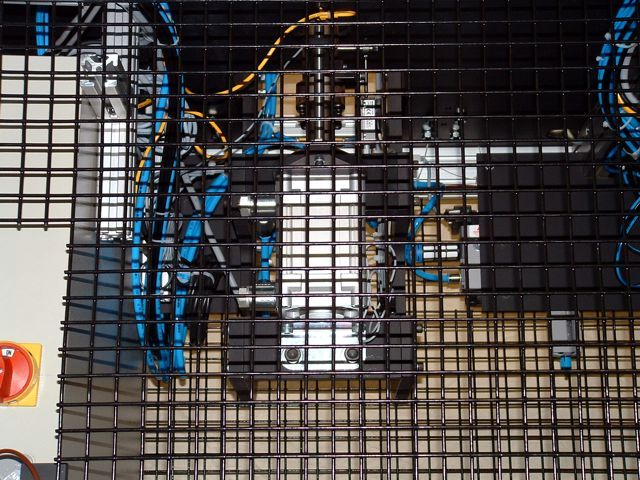 After the bearing is loaded and the part is placed in the fixture, the clamping cylinder holds the part down as the bearing is pressed up into the part from below.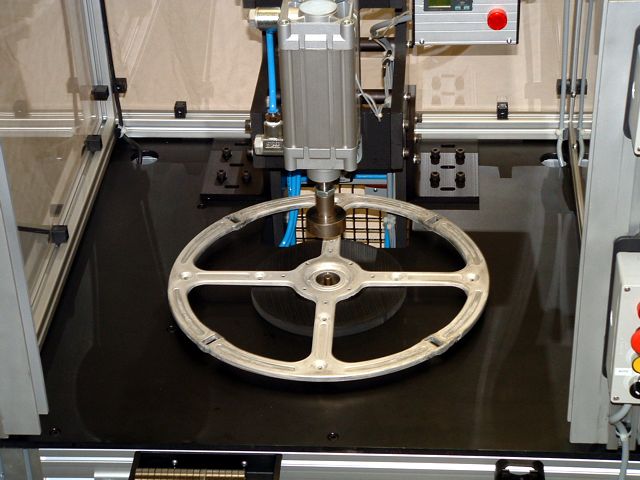 A micro PLC is used to provide a programmable insertion force tolerance window with specific minimum and maximum insertion force specifications. Pass/fail lights provide quick production feedback to the operator.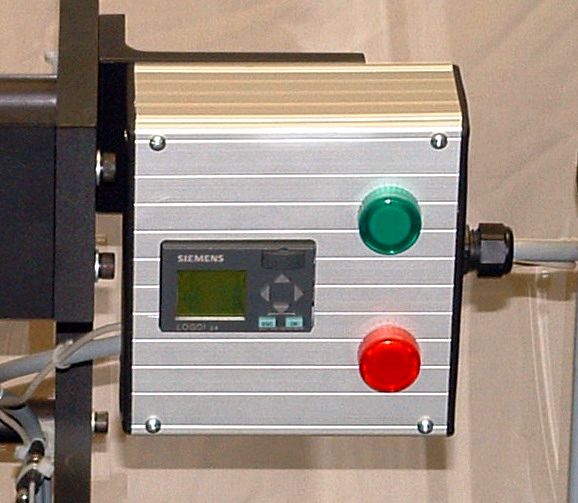 The bearing press is part of a dual station work cell that provides for the complete assembly of the component.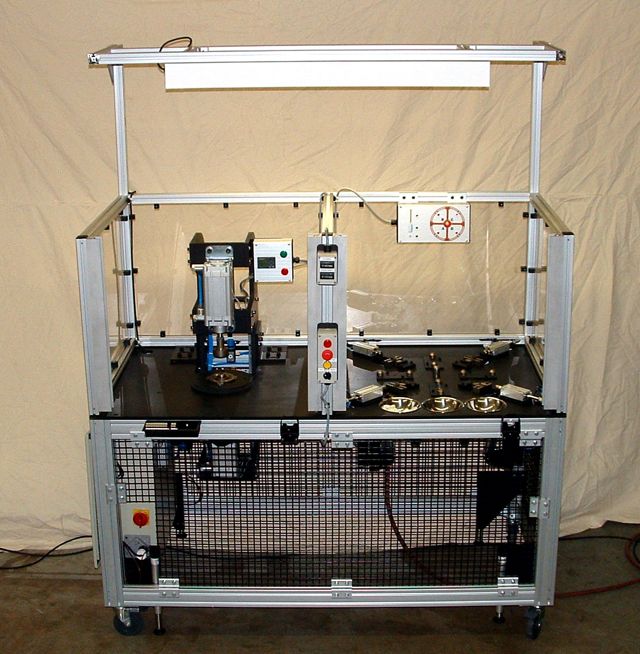 Other Bearing installation press
This motor armature assembly press posseses the same functional features as the above bearing press.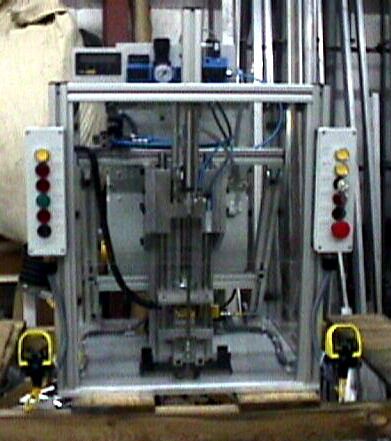 ---

PANAFAB INC.
414 Sawmill Court, Suwanee, GA 30024
P. 770.614.9006 | F. 770.614.9004